Welcome to Faith Baptist Church Homepage!
Meet our Pastor
Pastor Bob Franklin has been in Attica going on 12 years and has been Pastor of the church for these 11 years.
Originally from Louisiana he is part Cajun and was saved as a 9 year old boy when he lived in Texas for some years.
He has a B.A. Degree from Louisiana Baptist Siminary. And a GBD from Liberty University.
He helped restart a church while in the Air Force over in England becoming a Deacon and preacher. Called to preach in July 1984 he has continued his ministry from England to Louisiana to Kansas.
He is also involved in his community as the coordinator for the Attica Community Emergency Response Team and is an Harper county Storm Spotter.
He is married and his wife Jo Anne is involved in the ministry as teacher and also is Queen Mother of a Red hat Society.
Updates Notice
This site has been updated. It is current as of 27 March 2007...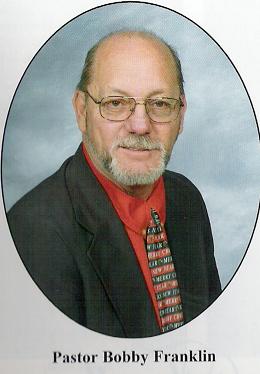 God Bless the USA!!!